Who Is MooMoo.io Creator?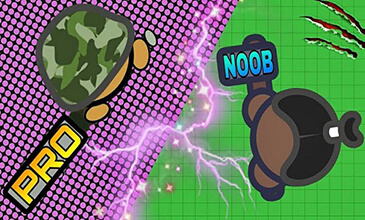 Because you are here, I bet you are wondering who is the creator or developer of the Moomoo.io game. Well, you have come to the right place. Just continue reading to learn everything you want to know concerting Moomoo.io creator and his other notable works in the gaming world.
Who is the MooMoo.io Creator?
First, before we can tell you straight away who is the Moomoo.io creator, we want to tell you how to find it on your own without using Google. If you have a Moomoo.io account, or if you are already playing the game online, you can simply check at the bottom corner of Moomoo.io and you will see the full name of the creator of this amazing battle game.
So, who is Moomoo.io creator? Well, you guessed it right. It is the name everyone who is a fan of .io games has definitely heard of. Moomoo.io creator is called Sidney de Vries. He is the creator and developer of Moomoo.io. Sidney de Vries is a notable figure in the gaming world and he has influenced the growth and development of computer games a great deal. Actually, there is no way you can talk about computer games, especially i.io games without mentioning this name.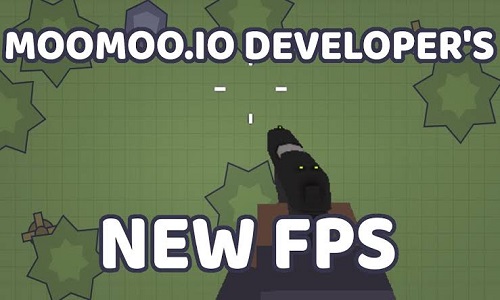 Other Works of Sidney de Vries
His is not the only game that he has ever created. Otherwise, his name would not be as prominent as it is in the gaming world. Besides creating and developing the Moomoo.io game, Sidney de Vries has also created and developed many other games that are also very popular among gamers. These games include:
Bloble.io
Vertix.io
Driftin.io
Foes.io
Doblons.io
Krunker.io
As you can see, Sidney de Vries is a big shot, to say the least. Actually, TheBigShot is the username he uses in most cases. Actually, there is no other developer who has created as many games as Sidney de Vries particularly in the .io gaming world.
Is MooMoo.io Game Interesting?
Maybe you are a big fan of the Moomoo.io game but you are almost stopping playing the game because there are no longer regular updates to make the game more interesting. Well, the Moomoo.io game doesn't have to be boring. It also doesn't have to be dead. You can simply submit your recommendations so that the game can be updated accordingly in the event that your considerations are logical and can potentially enhance the Moomoo.io playing experience. With interesting updates, you can enjoy playing the Moomoo.io game again. All players are waiting for Moomoo.io 2 game to be released. The 2nd version is expected to be presented to the players with a very updated theme.