MooMoo.io Wiki 2023 Guide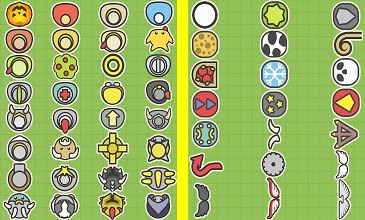 You can use the Moomoo.io wiki 2023 resource to learn all the information and mechanics about the Moomoo.io game. Moomoo.io is considered to be a multiplayer survival and base-building game. This game is presently being played by millions across the globe & the list is only increasing with time.
The game involves collecting resources scattered around the map with the sole purpose to grow a village from scratch. Over time, points can be accumulated by building windmills. The objective here is to save the windmills from other players who constantly will try to attack & destroy it. Checking out the Moomoo.io wiki 2023 can provide vital information about the game & more details on it on how to play.
More on Moomoo.io Wiki 2023
Moomoo.io wiki 2023 can be stated to be an amazing place to derive comprehensive information pertaining to the game MooMoo.io. Currently, the game's wiki version boasts of maintaining 26 articles, spread around 275 pages, contributed by about 70 users. Here, you can get quality information from current users of the game. You gain knowledge on how to play, tips & strategies to use & much more. Moomoo.io all weapons are listed below.
Moomoo.io Bat
Moomoo.io Crossbow
Moomoo.io Daggers
Moomoo.io Great Axe
Moomoo.io Great Hammer
Moomoo.io Hand Axe
Moomoo.io Hunting Bow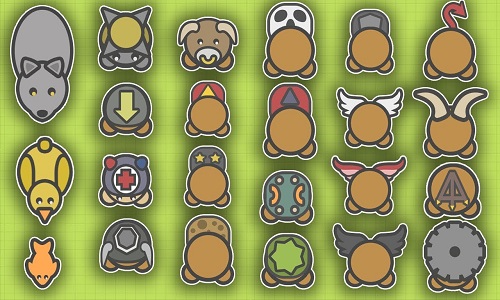 Moomoo.io Katana
Moomoo.io Mc Grabby
Moomoo.io Musket
Moomoo.io Polearm
Moomoo.io Repeater Crossbow
Moomoo.io Short Sword
Moomoo.io Stick
Moomoo.io Tool Hammer
Moomoo.io Wooden Shield
There are 10 different age levels in the Moomoo.io game. As your character levels up, you can use the weapons in the game. To level up in the game, you must kill opponents and collect resources. When you collect enough XP, you can level up.
What Is It All About?
Moomoo.io wiki 2023 can be stated to be the unofficial database containing all information relevant to the MooMoo.io game. Going through the wiki version does allow you to get more technologically advanced. You get the opportunity to gather immense wealth and kill enemy players. You also have the option to play along with lots of friends or just solo as desired. In addition, developing a strategy that really works will take you one step ahead in the game.
The game requires you to battle several deadly and dangerous animals like Bullies & Bulls. You are to come up with your own unique combat strategy & style to destroy your enemies completely. Your goal is to save your windmills from your enemies, survive throughout the game and grow a very large base. Once you have gained information about the game, you can go ahead and win the leaderboard.
About MooMoo.io Game
As per the Moomoo.io wiki, MooMoo is a popularly availed web game. Yendis Entertainment is credited with the creation of this highly exciting and interesting game. The player is required to be adventurous and move ahead with the different levels of the game. You need to survive the rough Biomes such as River, Desert & Snow, definitely not an easy feat to achieve. Moreover, you will require the necessary knowledge and resources to survive & win the game. Enemy attacks can be withstood by developing a strong shelter. Weapons are also to be created to destroy other villages, so as to avail precious resources.