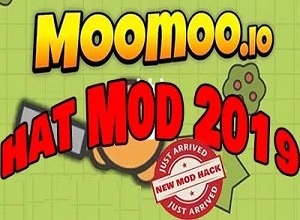 Learn all about how to download and install the Moomoo.io mods 2019, new survival IO game which enhances features and gameplay for you to collect fast gold and resources.
Moomoo.io Mods 2019
Moomoo.io is the latest game which is designed and developed by Sidney de Vries. This game consists of maps where the player needs to collect resources to build his village while protecting it from other players. Moomooio mods 2019 are hacks allow the player to have unlimited gameplay with resources that works perfectly on all Android and iOS compatible devices.
Moomoo.io is a survival game designed for IO users. The game allows the user to collect multiple resources, construct the windmill to collect gold from them. The gold has to be protected from other users so the player needs to build a base around the windmill. Ideally, to collect resources from the game, a player needs to hit trees and bushes to collect resources.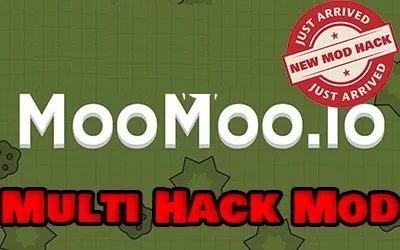 In order to operate Moomoo.io mods 2019, you need to click the links provided for accessing Moomoo.io and enter your game username. There you are required to select your desired platform and play on your desired mod while generating multiple resources. There are multiple Moomoo.io mods: Police mods, hats mod, num pad mods and animal mods which players can download and play by installing the scripts.
How to Install Moomoo.io Mods 2019?
In order to download the mods scripts, a player must download the below-mentioned user script manager according to their current browser.
For Firefox browser or other related browsers: A player can download Greasemonkey.
For Google Chrome: A player can download Tampermonkey.
For Opera 12 or earlier versions: A player can download Violentmonkey.
For the latest versions of Opera or any above 15: A player can download Tampermonkey or Violentmonkey.
MooMoo.io Mods 2019 Features
Auto Heal
Show Map
Change Hats
Police Mod
Animal Mod
Cap Mod
Extra Mods
Adblock+
Numpad 0-9 changable
Moomoo.io Mods 2019 (needs Tampermonkey or others below)

You must have [CLICK which one you want]
TAMPERMONKEY CHROME  / TAMPERMONKEY OPERA / GREASEMONKEY MOZILLA
VirusTotal Scan: Moomooio Mods 2019
What is Moomoo.io Lock Location Mod?
Moomoo.io lock location mod will initially lock your location if you press the letter Key "L" until you press it again to unlock it. This tempering will show on the screen that you are changing your current location. However, the game server won't be getting your new location until you press the key "L" again.
Moomoo.io mod with a detailed map helps a player in knowing all the nearby people on the map and it even highlights the resources a player has already claimed.
Moomoo.io weapon mod allows a player to switch their weapons using the tabs key.
Moomoo.io mini-map mod allows the player to Moomoo.io mods 2019 map without any cost and wins almost every challenge.