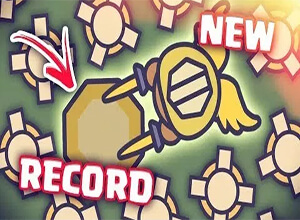 Moomoo.io sandbox 2019 mode is a great game with many objectives to achieve. You can play it alone, with your friends, or with any of the online players from all over the world.
Moomoo.io Sandbox 2019 – Very Entertaining Game
Moomoo.io is a pretty basic game whose whole premise revolves around the phrase "Collect and survive". All a player needs to do is to collect resources, upgrade their equipment's and survive for as long as possible. And this is the thing that makes the game so addicting. From the start of the game, the player needs to collect resources and upgrade and there is no end to it. In addition, the Moomoo.io sandbox is an experimental part of it.
Moomoo.io Sandbox – Which Type of Game is It?
Sandbox is a type of game in which minimal character limitations are placed on the player. Allowing the player to roam and change a virtual world at will.
And the Moomoo.io sandbox 2019 also does have the same setting as any other type of Sandbox. In it, the player starts with virtually infinite resources, and the structure limit is also removed but there is a limit on the item list.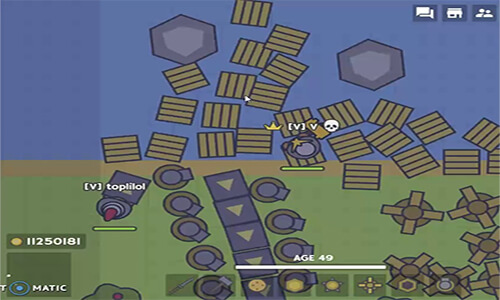 So now, a player can build an Infinite number of buildings, shoot an infinite number of projectiles, and much more.
A player can try every type of strategy he ever wanted in this Moomoo.io sandbox in addition to practicing with it to win in the survival version.
The best thing about the Moomooio sandbox 2019 is that a player gets an infinite number of resources. And the worst thing is, this is the same case for the enemy. So watch out for other players too.
How to Play?
To play Moomoo.io sandbox 2019, the player needs to enter the Sandbox server. This can be accessed by clicking the "Try the sandbox>" button on any Moomoo.io server. So this button will redirect the player to the sandbox. Moomoo.io where you can play the game as the player likes.
To exit the sandbox server you need to click the "Back to Moo Moo>" button.
Strategies
There are various types of strategies a player can use in this server.
The players can place down windmills the instant they are spawned to block Turret bullets that some other enemy might have placed, in addition to the extra gold they will earn.
It is also recommended to never get hand axes because they will be rendered useless due to the presence of Infinite resources.
To counter the presence of Infinite food with everyone and to prevent enemies from spamming it, the player can surround enemies with spikes and then start hitting them when wearing a Bull Helmet. In Moomoo.io sandbox 2019, it is also advisable to get traps beforehand due to their handiness in PvP's.