What Are MooMoo.io Biomes?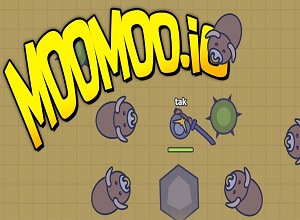 Different Moomoo.io biomes are available on the map of the game. Each biome has its own characteristics. There are important features that you should know if you are going to build a castle in these Moomoo.io biomes. There are 4 Moomoo.io biomes in this game which are desert biome, plain biome, river biome, and snow biome.
About MooMoo.io Biomes
There are various unique features in the Moomoo.io game that you can choose to play but Moomoo.io biomes are the best especially if you are that person who is adventurous and a lover of nature. There are various categories of biomes such as plains biome, snow biome, river biome, and desert biome. With that idea at hand, it is very crucial for you to be aware of what each category provides as far as the need for gaming is concerned. In every adventure, there are different terrains with unique characteristics and colors. The main colors are brown, green and white. Where white is dominant in snow biomes, green in plain biomes, and brown for desert biomes.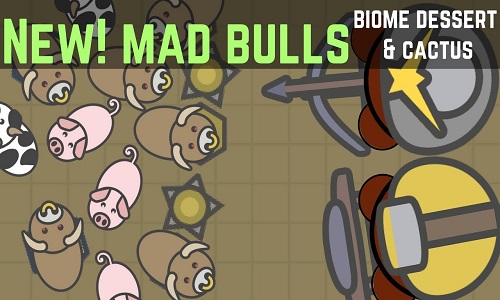 The most important thing in this game is the resources. Moomoo.io resources are topics that all players should learn the details of.
The List of Moomoo.io Biomes
Desert Biome
This is one of the biggest Moomoo.io biomes in the game. Just as the name suggests, this is a type of Moomoo.io game that depicts a desert environment. In a desert, not everything is a bed of roses. In fact, it is a more dangerous place that you can ever imagine. Now, when playing this particular game, you are expected to utilize the so called technical stone. I know that someone will ask what a technical stone but their answer is right here. A technical stone in the desert environment is crucial as you can use it as a weapon or a tool which you can reshape other tools.
Plain Biome
Plain biome is one of the biggest Moomoo.io biomes in the game. With this, there plain is divided into two by a river. When playing, it is upon your decision to decide on where to venture into. For example, you can choose to venture into the grassland or even on the other side which is more of a plain containing scattered trees. While making an adventure in such an environment, you will realize that there are a number of challenges such as locating where you started from as well as your destination. That is the challenge and every Moomoo.io biome game is also about overcoming a challenge.
River Biome
River biome refers to the part of the water stream that is surrounded by sand. The river extends vertically from the east to the west of the map in the game. It is the smallest biome in the game and covers only 6% of the map. The stream of the river is to the right, so If a player enters the river, he is dragged to the right. If a player enters the river, he can provide this by inserting a flipper line if he wants to decrease the effect of the right to the right.
Snow Biome
The snow or tundra or even the arctic environment is what will welcome you as soon as you log in to this site. It is very important for you to be aware of those strategies that will help you enjoy the game. In the snow environment, you will realize that you need elements such as good clothing and even locating a shelter. That is just a small idea as far as the snow Moomoo.io biome is concerned.