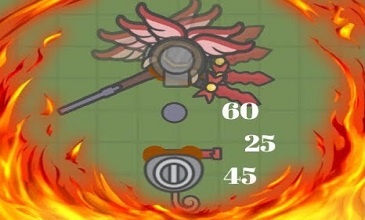 For the safety of a player from bulls, Moomoo.io Bull helmet can be a very vital thing to use. If you have already played this game, you may not face difficulties to get wins in along with having a great fun time.  This game gives you a number of challenges that you have to face and survive for a long period of time a player who will survive for the longest time will get the victory. In addition, the players will always need to collect resources and develop a village.
Introduction to Moomoo.io Bull Helmets
When you talk about some important things that you have to use in this game for protecting yourself, the Bull helmet is going to be a very important thing. One more interesting thing that you need to know about the Bull helmet is that it does not have any special combat effects.
This helmet increases Melee damage to Mobs by 50 percentage.
This helmet continuously decreases Mobs' health by 5 health points per second.
Moomoo.io bull helmet decreases the movement speed of your character by 4 percentage.
The bull helmet's price is 6000 gold.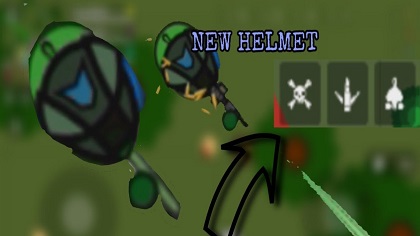 You can use other hats against many enemies, but this is a hat that will help you in your battle against the Mobs.
Make Better Use of Moomooio Bull Helmets
In order to know more about Moomoo.io Bull helmet now, you have to understand how you can make the most out of such bull helmets. According to the developers and professionals of this game, the bulls in this game will not attack you or target you unless you started attacking them initially. A player needs to spend 6000 gold in order to purchase the Bull helmet.
For the purpose of protecting your bases and yourself, it is always ideal to make better use of the Bull helmets without any kind of doubt.
Likewise, you have to keep in mind that the bulls in this game will try to bother you. If you want strong protection against them you will have to use Bull helmets.
One should always keep in mind that this bull helmet doesn't have the additional combat abilities and that's why it could not be used to fight with another player in the game.
As mentioned, you should know that this Bull helmet does not have combat effects so you can make better use of the available information.
Regardless of the mentioned advantages, the Moomoo.io Bull helmet can protect you from bullies, wolves, as well as bosses who will try to target you. Overall, this can be a very advantageous tool for the players who want to get protected from the bulls as well as some oath dangers. In addition, Moomoo.io assassian gear is another different type of Moomoo.io hat.